LITTLE ST. NICK'S TREE FARM

591 Hylo Road SE - Salem, OR

"A family tradition since 1992"

We are now closed for the 2016 season so we can enjoy the holiday with our families.

We sold a "mini-forest" of trees (thank you!), gave out 428 candy canes to very cute kids (plus a few moms and dads), saw lots of old friends and met some new friends.

The Grands are all gone now, but we'll be replanting in the spring. Next year we'll be featuring the always-popular Nobles, so we hope to see you then.

Thank you so much for coming to Little St. Nick's and for telling your friends. We all wish you the very best holiday ever!

From: Gary, Toni, Jacob, David ... and Nick.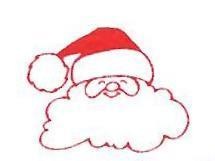 H a p p y

H o l i d a y s !